Thirty years can be considered a lifetime in the world of professional sports. Consider the fact that thirty years ago, in 1989, only two quarterbacks passed for over 4,000 yards. Compare that to last season, which saw twelve signal callers eclipse 4,000, and it'd be safe to say we are talking about two completely different sports. The evolution of football is both undeniable and well-documented – teams pass more than ever, bone-jarring hits have been virtually eliminated due to rule changes in favor of player safety, and the every-down back who gets over 270 touches – ten in 1989 compared to just Ezekiel Elliot in 2018 – is a thing of the past. But what has this change in play done to how teams approach the draft, and specifically, the first two rounds of the draft, which are vital to a team's growth and success down the road?
I have compiled every first and second round draft pick dating back thirty years.  More importantly, to assess how certain positions have changed in value over the years, I have valued every pick with Rich Hill's Pick Value Chart. Hill's chart designates every pick in the draft with a certain value. This helps differentiate between a QB taken first overall and one taken with the last pick in the first round. While they are both first round picks, there is obviously a great disparity in the value of their respected picks (1000 vs 184 in the scenario of 1st pick vs 32nd pick). With that explained, here are the major takeaways from the evolution of drafting. 
Quarterbacks, Quarterbacks and more Quarterbacks (In the 1st Round)
You probably could have guessed without looking at any data that more first round picks are being used on quarterbacks now than ever before. But not only are more QBs being taken in the first round, higher picks are being used to acquire these hopeful franchise quarterbacks. Between 1989-2003 only 30 first round QBs were chosen. That number balloons up to 44 between 2004-2018, an increase of 46.67%. With this increase of 1st round QBs naturally comes an increase in the sum value used on quarterbacks. Between '89-'03, the average value that was attributed to picking a quarterback was 1141.4, which is roughly equal to the value of the 1st and 42nd overall picks. Between '04-'18, the average value for QBs in the first round was 1546.3, which is slightly greater than the value of the 1st and 3rd overall picks. Over the past fifteen years, no other position has a higher average value than the man under center. You can expect that value to increase this Thursday if projections hold true. Four quarterbacks are expected to hear their names called in the first round of the 2019 draft, with Kyler Murray likely starting the night as this year's first overall pick. If the first pick is used on Murray as expected, that would mean four of the last five first overall picks were used on a QB.
However, quarterbacks' value has been almost non-existent in the second round, and has been that way consistently over the past thirty years. Since 1989, QBs only account for 3% of the picks used in the second round. That 3% did not represent a high value amount either, which would occur if quarterbacks were being taken earlier in the second round. But again, since 1989 QBs account for only 3% of the average pick value used in the second round. Excluding kickers, punters and fullbacks – a position that is sadly now dead but at one time, between '89-'98, had the same amount of first round picks as strong safeties – that 3% is only higher than centers taken in the second round. There are several obvious reasons to explain this low number/value. Only one QB is on the field at a time, so the number of quarterbacks on a team is much lower relative to other positions. With teams using more and more draft capital on first round QBs, presumably addressing a need, QBs may simply no longer be "needed" in the second round, and teams begin addressing other needs. Still, with that said, it is odd that the highest valued position in the first round over the past fifteen years has been consistently one of the lowest valued positions in the second round.
Running Away from 1st Round Running Backs?
No one, well, hopefully no one, has doubted the incredible skillset that Saquon Barkley has brought to the NFL. The 2018 Offensive Rookie of the Year was only bested by his NFC East rival Ezekiel Elliot for most rushing yards last season, and had the fifth most rushing touchdowns with 11. However, despite his incredible rookie season, Barkley has sparked a hot debate about whether the Giants should have used the second overall pick on another position, perhaps on a quarterback to replace the declining Eli Manning. Is there truth to the notion that running backs should not be highly valued in the first round?
Historically, over the past thirty years, running backs have been towards the middle of the pack in terms of average pick value in the first round, accounting for 9% of the average pick value. However, comparing running backs' average pick value between '89-'03 and '04-'18, it appears that this devaluation of first round running backs is somewhat present. Running backs have seen a 25.83% decrease in average pick value from '89-'03 to '04-'18. All other skill positions – QB, WR, TE, and CB – have experienced an increase in average pick value in the 1st round during that time frame. With only one potential first round running back in this year's draft – Alabama's Josh Jacobs – you can expect the decrease in value of first round running backs to grow even larger.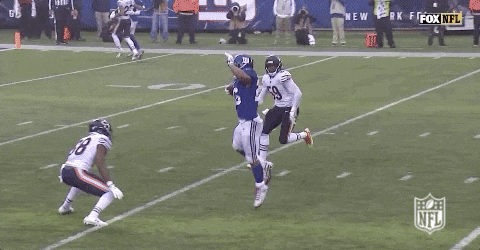 Defensive Ends Reign Supreme
While the quarterback has been the most valued position in the first round in the last fifteen years, defensive ends claim that title over the past thirty years. This is not as a result of a recent increase in drafting defensive ends either. In fact, defensive ends' average value is slightly lower between '04-'18 than it was between '89-'03 (1342.2 vs. 1530.466). This high valuation in first round defensive ends has not led to a devaluation of defensive ends in the second round, as was the case between first and second round QBs. Rather, defensive ends' average value is only third behind wideouts' and cornerbacks in the second round since 1989. This high valuation of defensive ends in both the old school and new school style of football is far from shocking. Defensive ends' impact on both the run and pass are arguably higher than any other position on defense. It's clear that NFL general managers of the past 30 years would agree. 
The Rise of the Strong Safety 
The pie chart from earlier showed that strong safeties have not been highly valued in the first round over the past fifteen years, accounting for only 3% of the average pick value in that time frame. However, the strong safeties' average pick value of 309.466 between '04-'18 is a massive increase from its average pick value from '89-'03. This increase of 171.46% is the largest increase of any position between their averages in '89-'03 and '04-'18. This increase in value should come as no surprise in the new NFL. Running backs and tight ends have enjoyed a substantially increased role in the passing game. This leaves strong safeties assigned to cover dynamic pass catchers, à la Travis Kelce, Alvin Kamara and Christian McCaffrey, so teams valuing players like Derwin James more so in the first round than they did in the past is a no brainer.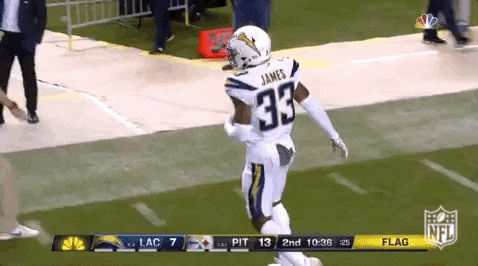 2nd Round Matchups on the Outside
The second round of the NFL draft has been dominated by wideouts and cornerbacks. Both positions combined to account for 26% of the picks as well as 26% of the average pick value in the second round. Wide receivers have been dominating the second round since 1989, and have had three or more picks in that round 27 times in the past 30 years. Corners, over the same time period, have had three or more picks in the second round 25 times. While both positions are highly valued in the second round, they are both still highly valued in the first round as well. Wide receiver, cornerback and defensive end are the only positions that are in the top five of average pick value in both the first and second round. Considering corners and wideouts are often the deepest in terms of depth on an NFL roster, this high number of picks and high valuation makes a lot of sense. 
The Blind Side 
It is well known that the tackle position, specifically the left tackle who is tasked with protecting the QB's blind side, is the most important piece on the offensive line. This importance is clear in the average pick value spent on tackles compared to guards/centers. Over the past thirty years, tackles account for the third most average pick value with 12%. Meanwhile, guards and centers only account for 3% and 1% respectively. With teams passing more than ever, tackles are more important than ever, and their value is only increasing. From '89-'03 to '04-'18, tackles have enjoyed a 30.84% increase in average pick value. Alabama's Jonah Williams and Florida's Jawaan Taylor may add to that value, as they are both slotted to potentially be top ten picks tomorrow evening. 
First Round TEs: How Many of Us?
Not too many tight ends have been fortunate enough to call themselves a first round pick. Since 1989, the first round has only averaged 1.03 tight ends, and that includes the unprecedented three tight end first round class of 2017. But should there be greater value in tight ends who, now more than ever, are relied on heavily in the passing game? History would caution us to pump the brakes. Of the thirty-one tight ends selected in the first round, only three have gone on to earn 1st Team All-Pro honors: Tony Gonzalez, Jeremy Shockey and Dallas Clark. 
Many mock drafts have the Iowa tight end duo of TJ Hockenson and Noah Fant joining the exclusive club of first round tight ends. Some mock drafts have Hockenson going as early as 9th to provide Josh Allen and the Buffalo Bills with a much-needed weapon. If the Bills do end up using the 9th overall pick on Hockenson, it would be the highest selection of a tight end since 2006, when the 49ers drafted Vernon Davis 6th overall.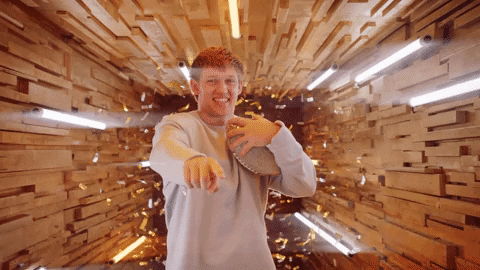 With the 2019 NFL Draft nearly 24 hours away, many NFL fans are still searching for answers to several questions. Will the Cardinals pull the trigger on Kyler Murray? How will the Raiders use all of the draft capital they have acquired via trading Khalil Mack and Amari Cooper? How many trades will be made on drafty day? I hope after reading, you have more questions in need of answering. Will quarterbacks continue to dominate in value? Will WRs and CBs account for more than a quarter of the second round picks? Will there be a new addition(s) to the exclusive first round TE club? Are these valuations justified, or is there a market inefficiency for teams to exploit? As the NFL continues to change, questions like these will continue to move to the forefront.
by Sean Fener, Saint Joseph's University – Rutgers University