In 127 years of Major League Baseball, 21 teams have won at least 100 games at least two years in a row. The 2018-19 New York Yankees are one of those teams.  And consider this: As the decade comes to a close, no team won more games than the Yankees. They won 921 – 57 more than the team's chief rival, the Boston Red Sox; 100 more than the San Francisco Giants. And 150 games more than the Houston Astros.
Yet, when the final evaluations are in, many fans and experts will judge the Red Sox, Giants and Astros as having had wildly successful decades. And the Yankees will be, as their biggest star, Aaron Judge, lamented last week, "a failure."
The reason why has to do with the Yankees' inability to make, let alone win, the World Series — making this the first decade in a century in which the Yankees failed to do so. And that failure says a great deal about the way baseball is played today.
The Yankees haven't won the World Series since 2009 despite having a payroll that is always near the top of the league. Specifically, the Yankees have been among the top three teams in MLB spending for 9 of the last 10 years. Why can't the winningest franchise in sports' history, with 27 World Series titles, get back on top?
Bolstering the bullpen rather than the starting rotation, stocking the roster with too many swing-and-miss players, and not adjusting to the changing landscape of their American League competition has left the Yankees and their fans looking for answers. As the offseason approaches, will the Bronx Bombers lock up an expensive, Cy Young level free agent starting pitcher, or will they stand pat and wait to make moves during the 2020 season?

Dominant relief pitchers or dominant starting pitchers?
During the past several postseasons, World Series-winning teams featured deep bullpens with a variety of pitchers who could enter the game to shut down an opponent's rally or maintain a narrow lead. In addition, several teams were knocked out of play despite possessing all-star starting pitchers who underperformed in the postseason. Future Hall of Famer Clayton Kershaw has epitomized this phenomenon, and led several organizations to stack bullpens over starting rotations. In 2019, this strategy backfired for the Yankees.
With powerful relief arms like Aroldis Chapman, Zack Britton, Adam Ottavino, etc., the team recipe was to gain a lead by the fifth or sixth inning and then turn the game over to the bullpen to hold the lead. However, it has been overpowering starting pitchers like Gerrit Cole, Stephen Strasburg, and Max Scherzer who have catapulted their teams to the World Series this year. Bullpens have been sporadic in the postseason, as the Yankees-Astros Game 6 demonstrated with both teams' closers blowing leads. When examining the past four World Series winners, it is still the big name starting pitchers (David Price, Justin Verlander, Dallas Keuchel, Jon Lester, Jake Arrieta, Edinson Volquez…) that gobbled up the bulk of the innings, not relievers. The New York Yankees' dynasty of the late 1990s was comprised of several top flight relievers including Mariano Rivera, but also had shut down starters like David Cone, David Wells, Andy Pettitte, and Orlando "El Duque" Hernandez. Today's Yankee management should take inventory of what brought success to those championship teams. In 2019, opting for high-variance bullpen spending over focusing on elite starting pitching was a mistake by the Yankees.

Swing-and miss sluggers or athletic, five-tool players who put the ball in play?
During the regular season, the Minnesota Twins and the Yankees set MLB records for home runs in a season with 307 and 306, respectively. Yet, this did not carry over to the postseason, where 'good pitching always beats good hitting.' When studying the success of the last couple of World Series champions, it is clear that striking out too much is deadly. Year in and year out, the Yankees don't seem to get this. The 2017 championship Houston Astros team struck out less than any team in MLB, yet amassed the highest slugging percentage in all of baseball. The 2018 championship Boston Red Sox lineup had the fifth fewest strikeouts and the top slugging percentage in the MLB. In 2019, the two teams still standing (Astros and Washington Nationals) had the fewest strikeouts among all postseason teams.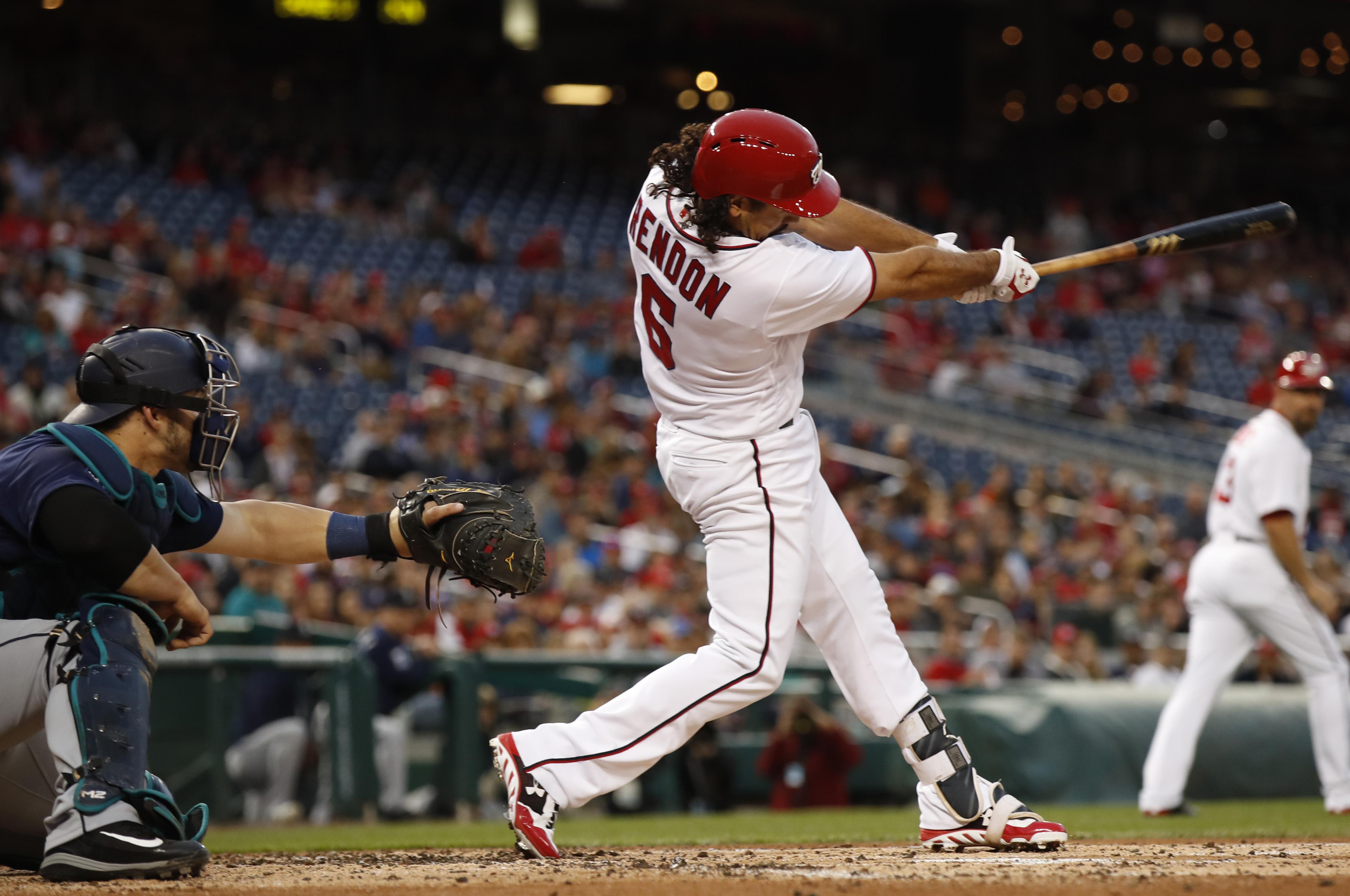 In modern baseball, teams that win World Series titles do not swing and miss as much as the rest of the field. They put the ball in play and exert pressure on the defense in tense situations. Yankee sluggers Giancarlo Stanton (struck out 5 of 13 at bats in the playoffs) and Edwin Encarnacion (struck out 11 of his 18 at bats vs. Houston) continue to disappoint and can be added to the long list of Yankee pickups over the years who strike out too much. The lack of an effective two-strike hitting approach and ability to put the ball in play when down in the count seems to continually haunt the Yankees in the postseason.
Until the Yankees change their philosophy of chasing big-name sluggers, they will continue to hit hundreds of regular-season homers but fall short in October. Furthermore, Yankee power hitters tend to have below-average running speed and are ineffective defensive players. Teams that prosper in the postseason accumulate rosters of athletic, five-tool players who make outstanding defensive plays and run the bases well. Astros stars such as Alex Bregman, Jose Altuve, Carlos Correa and George Springer are multi-faceted players who can contribute to a victory in a variety of ways by making a bullet throw to home plate on the run, scoring from second base on a hard-hit single, or hitting a walk-off homer. While the Yankees have some gifted athletes, they are more of a one-dimensional, feast-or-famine-engineered team.
Who is to blame for the Yankees' performance? 
In falling short of the title, the Yankees can blame their recent off-season/in-season moves and overall philosophy.
General manager Brian Cashman did make an excellent free-agent pickup by signing DJ LeMahieu. Not only is LeMahieu a versatile defensive player, but he was the Yankees' best hitter for a bargain – $12 million annual salary. Cashman can also be credited several years ago with trading for Didi Gregorius, who has made a seamless transition after replacing Yankee legend Derek Jeter. The Yankee scouting department and farm system can also be commended for grooming and acquiring a slew of budding stars such as Aaron Judge, Gary Sanchez, Gio Urshela and Gleyber Torres. These young, rising stars and newcomers Mike Tauchman, Cameron Maybin, and Luke Voit performed admirably in filling so many holes created by rampant injuries that ravaged the team in 2019.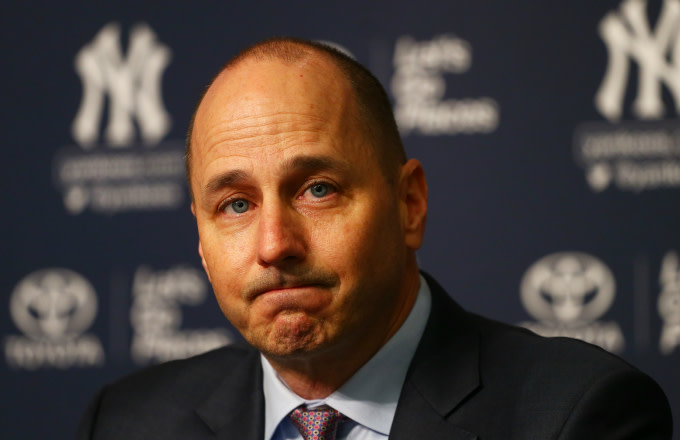 As mentioned, the Yankees gambled by stocking up on a large number of quality bullpen arms to surround their talented, young position players. This gamble failed. Starting pitchers still carry a team as evidenced by the postseason success of the Washington Nationals. The Yankee bullpen pitched 31 innings versus their starters' 23 2/3 innings vs. the Astros. This flawed paradigm doesn't work.
At the trade deadline, the Astros added Zack Greinke to their roster while the Yankees grabbed slugger Edwin Encarnacion. This difference in foresight pinpoints the difference in organizational mindset: obtain quality starting pitchers who strike batters out frequently vs. obtain power hitters who strike out frequently. Although Greinke is not the Astros' top starter, he does add depth to their already dominant starting pitching staff led by Justin Verlander and Gerrit Cole. By contrast, Encarnacion added no defense, no running speed, no in-game intangibles, but simply more power (and strikeouts) to a lineup already overrun with these types of players.
If Cashman is commended for the LeMahieu and Gregorius acquisitions, he should be criticized for buying high on Stanton and Jacoby Ellsbury, who were added after career-best seasons and are now overpaid and oft-injured. Cashman's inability to bring home a championship since 2009 and design a more athletic team with the Yankees' giant pocketbook is unacceptable.
If Aaron Boone is commended for holding the team together through a rash of injuries, he should be criticized for not utilizing more creative tactics to manufacture runs. The Yankees' refusal to take an extra base via the steal or on pitches in the dirt hurt the team in close games. Certainly, Boone can be blamed for not demanding a better two-strike hitting approach from his hitters. Whether it is a lack of speed/athletes or cultural vision of the team to gain an edge on the bases, Cashman and Boone should be held accountable on this crucial component for postseason success.
 
What decisions do the Yankees face now?
As a positive, the Yankees have a number of highly talented, homegrown young players.  These players represent a core to build around. Unfortunately, the team is saddled with the Stanton and Ellsbury contracts that will likely be unproductive for the duration. In addition, Sanchez remains a question mark defensively and has also been unable to stay consistently healthy. A postseason catcher's role is vital to team success, and Sanchez' work ethic/longevity at the position is an issue. Most immediately, Cashman will have to decide whether to re-sign Gregorius and/or go after an expensive free-agent starting pitcher like Cole. Signing Cole will be buying at a peak price, something the Yankees have done historically even if the risk of getting a pitcher with high mileage on his arm has liability associated with it. Existing pitchers Dellin Betances (now a free agent), Domingo German and Luis Severino have doubts surrounding their health and off-field domestic issues.
Regardless of the off-season moves that the team makes, one thing is certain: picking up power hitters who strike out frequently and are one-dimensional players will not work. These players may smash record numbers of home runs against end-of-rotation pitchers and weaker teams' arms during the regular season. Yet, for attaining postseason success and another World Series title, the Yankees must chase after athleticism, multi-skilled players and premier starting pitching.
by Darren Gurney, Washington University in St. Louis
follow Corner Three on Twitter
Coach Gurney has been coaching high school and college baseball for the past 28 years and is the founder/director of the Rising Star Baseball Camp in New Rochelle, NY which teaches players ages 4-15. He has coached over twenty players who were selected in the MLB Draft or that have gone on to play professional baseball. Coach Gurney is an on-field coach for Team America which competes in Japan, Dominican Republic, Cuba, Italy, and other international locations. In 2011, Coaches Choice published his instructional baseball book, Covering All the Bases, which received rave reviews from The New York Times, Collegiate Baseball, and various professional athletes.